In this article, we're gonna be checking out this headset called the Runmus K2 Gaming, with specs included.
Runmus company
If you're not familiar with this brand Runmus, they're not too big. It's not sold in like local retail stores or anything like that. But on the big online marketplace (big retail sites) if you look up any headsets that are like gaming-ish this brand is gonna pop up quite often.
The Lonely Island's 'The Unauthorized Bash Brothers Experience' is a Concept LP on Steroids buy dutasteride uk carmakers and pharma hit by slowdown in uk imports from europe
That's primarily what they're focused on and they've gotten pretty good at creating headsets that perform pretty well and at a good price.
Package
So, when looking in the Runmus K2 package, what's included is: the headset, of course, an audio cable, adapter, which we'll cover a little bit later in this article, and a user's guide manual. That manual will give you some of the basic details about this headset.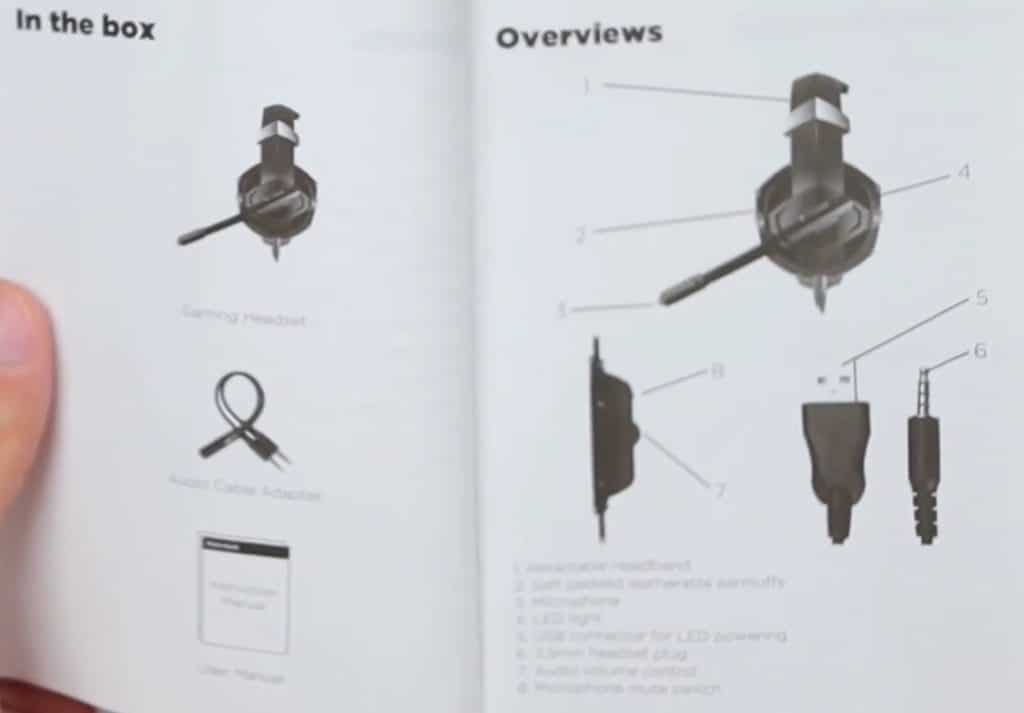 Size
First impressions when I was holding this headset was that it felt like it was a little bit more on the large/bulky side. Just because it is larger doesn't necessarily mean that it's heavy and uncomfortable.
For some technical specs, check out these images: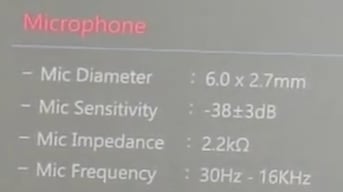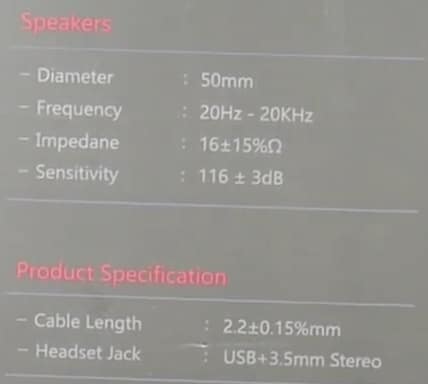 Build quality
To my surprise, the Runmus K2 headset was actually really lightweight which made it fairly comfortable to use overall. And the reason it's lightweight is that the materials of this headset are made of lightweight but durable material.
The top of the headband is made of plastic and all-around pretty much. And on the inside, we have a plethora material that is quite soft and squishy so when you put the headset on it's going to be really comfortable to use. And on the inside at the top, you also have a similar layer material with a foamy piece inside.
Comfort
Now a little bit more on the comfort of the Runmus K2 headset. What you can do to make the headset a little bit more comfortable for your specific head shape is adjust the headband. The headband is adjustable by simply pulling it down and the ear cup kind of slides up and down and you can adjust it to your head size. So, pretty straightforward stuff here.
The only thing I wasn't a fan of with the Runmus K2 headset was that when I put the headset on my head and if I do sudden movements with my head it can easily fall off. And the reason is that it doesn't put too much pressure on your head which makes it more comfortable to use. But, at the same time, because it's not putting so much pressure on your head it can easily slide off of your head and fall on the floor.
I find myself constantly correcting the headset to get it in place. But, other than that, the headset is actually quite nice and all of the physical aspects, and the comfort of it. Also, it does look pretty cool with all those RGB red lights that it glows in.
Color variants
The Runmus K2 headset does come in a few different color options. You can get it in black and red looking options, and then they have another black and red version which adds a little bit more red to it. Then they also have a blue and black version.
If you're interested in any of these colors or you want to see more of their color variations, I've put the links down below at the end of this post.
Audio quality
A little bit on the quality of the audio and the microphone of the headset. Starting off with the audio quality, it does have really good lows and mediums, and then the highest they're good but they are not as good as the lows.
These do run a 50-millimeter speaker, which is really gonna make the bass kind of boomier, and rich, and deep overall. I know these are a lot of buzzwords but it's really hard to explain how good audio quality is without you actually putting on this headset and listening to them but take my word for it. I review a lot of headsets here and this is definitely on pretty high on the list in terms of audio quality with gaming headsets.
Next, what I've tested is the microphone. It can be found on the left side and it kind of retracts up and down and it also swivels left and right with rubber flexible material so you can position it to get as closest to your mouth as possible and getting that crispy clear audio quality.
Recommendation
By comparing to other headphones, I can tell the microphone quality was actually quite good on these. I'm actually really impressed with it.
So, you definitely will not have any issues with communicating with your teammates or if you're just using this thing for calls or anything like that. Especially if you are indoors and communicating over the Internet.
Controler
There are a few controls that you have on the Runmus K2 headset. It is a wired headset that is made of a braided material and somewhere in the one foot off of the headset you're gonna have a remote. And on the remote, you have a volume adjuster wheel as well as a mute microphone (like toggle little switcher). So, that's kind of cool that they included that if you need to quickly on-the-fly adjust some of the settings.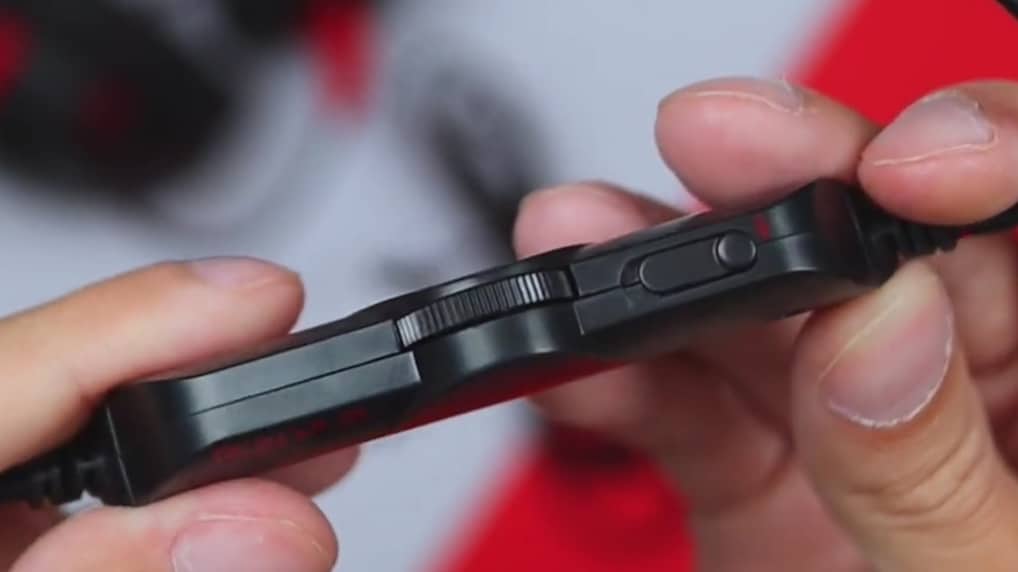 Compatibility
In terms of compatibility, with which devices you can use this headset, I'm not going to go into the details but have a look on the little graphic that was included on the side of the box and you can see which devices the microphone will work on and the audio will work on.
All devices can use both audio and microphones and it does pair up via the USB cable which is a regular USB cable and it also has the option to connect via a three-millimeter audio jack and a three-millimeter microphone jack. So, make sure your devices have either those connection types.
Summary
There are a lot of headsets out there and this one here comes in at a low price. If you decide to buy this headset is pretty much the design style of it but more importantly, I think the best thing to think this headset has going for it is the speaker audio quality as well as the microphone.
It's really hard to describe how good audio quality sounds in an article because the only way to truly know how good something sounds is to put it on yourself and listen to it.
And, these things sound good. You will not be disappointed with the audio quality of these if you decide to purchase them. I've reviewed headsets where it wasn't that good and I reviewed some headset where audio quality was really good and this is definitely in the really good category of headsets.
Runmus K2 on the market
So with all that being said, if you're interested in checking out these, I've put links down below on where you can pick them up.
Mircic91.com is an affiliate. As an Amazon Associate I earn from qualifying purchases.
If you want to check out more articles like this, I review a lot of tech products, and gaming stuff, average consumer stuff, all types of stuff, mainly the latest stuff out there, go to Blog section of this site. Also, feel free to share this post.