After giving you a complete report on the new iPhone phones – iPhone 8 and iPhone X, it's time to pay the same amount of attention to our dear Google Pixel 2. He deserved it! We have been waiting for him for so long, and now he is finally with us.
If you've been following the tech news lately, then you know that there are three important features that adorn this beauty: water resistance, a great camera, and pretty good speakers. We expect a lot from Google and hopefully, this one won't disappoint either. We share your impressions below, so it's best to start now!
Futuristic design and display of Google Pixel 2 phones
We have to admit that the Google Pixel 2 surprised us with its design – the screen does not completely cover the surface of the phone, but it still has a dose of "seriousness" in it.
The futuristic feeling is given to us by the metal-glass background of the phone, which does not make the phone heavy. You can find Google Pixel 2 in 4 colors: Just Black, Blackly White, Kinda Blue, and Black & White.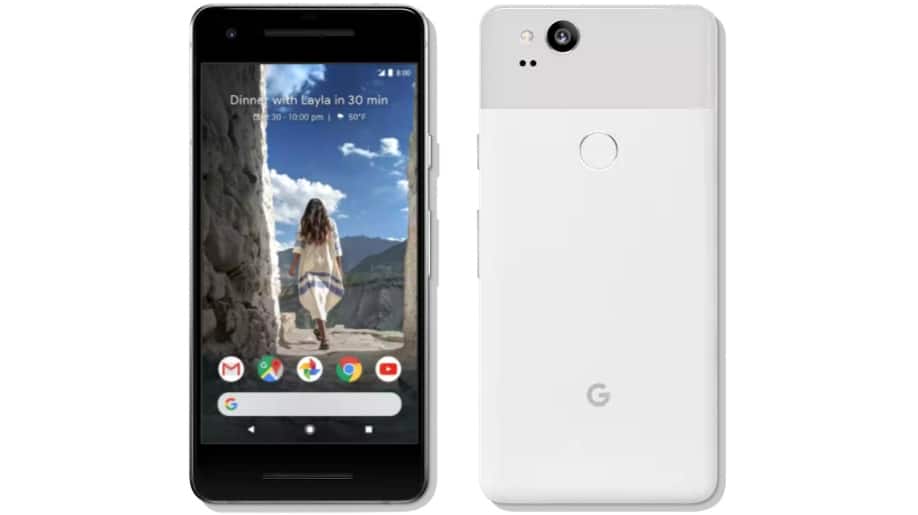 Furthermore, there is no doubt that this time Google intended to leave us breathless. For starters, what will surely delight you is the way you invite your virtual, Google Assistant – the EdgeSense option. Namely, all you need to do is press the phone from all sides and Google Assistant will sound.
Another surprise is the sign that Google is watching what the competition (read: Apple) is doing. There is a lack of headphone jacks, so be prepared to buy a Bluetooth headset and be careful not to lose them. Charging of the phone takes place as before, with a USB type C port. We can't help but mention our dear fingerprint reader, which is still on the front.
One big advantage of the Google Pixel 2 is that you can have a phone that will still work after an hour spent in the pool. Thanks to the IP67 option that made it possible for us.
Her Majesty the Camera
If Google knows how to do something on your phone, it's a camera. In fact, the camera is so good that it is better than those phones that have dual lenses. The Google Pixel 2 has a 12.2 MP main camera with f / 1.2 lenses, and an 8MP front camera with f / 2.4 lenses.
Both of these cameras work perfectly in both bright and dimly lit rooms, thanks to the HDR + option. We must emphasize that this phone is ideal if you are a fan of nightlife or romantic candlelit dinners. Your photos will turn out perfectly every time.
The cameras really don't have a flaw, but the application that runs it has one. One of the disadvantages is the inability to change the camera by simply swiping around the screen.
Hardware: No microSD card?
When you look under the hood, you will notice that this phone is very similar to the Samsung Galaxy S8. The Snapdragon 835 processor with 4GB of RAM has never let us down, not even now. Google Pixel 2 is, simply put, a very powerful gadget. When it comes to internal memory, the phone comes in two options – the one with 64GB and 128GB.
Now let's talk a little about speakers. Namely, Google has decided to place dual speakers on the front of the phone. This should come as no surprise, given that this type of speaker placement has become a trend among phone manufacturers.
In terms of battery life, the 2700 mAh seems satisfactory, that is, just enough to last a day. According to Matt Swider, from the site techcrunch.com, when you play a video with maximum phone brightness and a battery at 100%, after the video is over, the battery will drop to 86%.
What's a little annoying is that if your phone is turned off and charging, you won't be able to see what percentage of the batteries are on. So it was with the last Pixel model.
When it comes to the screen, the size of 5 inches is quite enough. Full HD screen, 1080p resolution is all you need. The colors are vibrant but, we have to admit that, at first glance, they can't stand side by side with the latest Samsung phones. Also, we would not recommend this phone to you if you want to play with VR, but to take its larger cousin, Google Pixel 2 XL, for that.
Perhaps the biggest surprise so far is the ability to use a phone without a SIM card. We can thank eSIM technology for this.
Software: Android O works like lightning
The famous Android Oreo works perfectly, did you doubt it? Combined with the cameras, this is a real dream team. We can freely say that it is a real cookie! Joke aside, we really have to commend Google because we can't find a flaw in the software in any way. The picture-in-picture feature still works great, and the likable Google Assistant still makes us laugh with its witty remarks.
However, there is one big advantage, which will convince you that Google Pixel 2 is the right phone for you – this phone will, among the first, get an update for the next versions of the operating system, Android P, 2018, Android Q, 2019 and Android R, 2020.
When will you be able to hold the Google Pixel 2 in your hands?
The phone was introduced to the market on October 4 this year, and it saw the light of day half a month later – on October 19. As for the price, we are sure that you are prepared for a huge amount of money – in the American market, this phone can be found for "trivial" 649 dollars (for the 64 GB version) or 749 dollars (for the version with 128 GB of memory).
As for you, you can find the Google Pixel 2 with 64GB of memory in our webshop and order it today, and we suggest you take a look at the other phones we have from the Google Pixel series.
Google Pixel 2 – Yes or No?
There is no doubt that the Google Pixel 2 has great specs, is fast, and has the best camera on the market. However, there are parts we don't like so much:
lack of headphone jacks,
the camera app could still be worked on,
lack of a microSD card slot.
Of course, we would like to play with it a little more, and we suggest you include it in your wish list if you want a phone that works fast and is reliable. It's also important to mention that your Instagram photos will be perfect!