In this article, I give you my quick review of the CyberPower CP1500 UPS device with specs included.
Why have UPS?
The purchase of gaming computers or powerful workstations, expensive home theaters, or Hi-Fi equipment is a big expense for the home budget, so they should be protected in time and provide optimal working conditions where, above all, we mean power supply from the grid.
Protection against fatal voltage fluctuations and sudden jumps are most important when it comes to the operation of these sensitive electronic devices.
Voltage regulation
This uninterruptible power supply has an automatic voltage regulation function and enables stable continuous operation. This specifically means that the voltage is constantly kept within safe limits, protecting the devices that are connected to the electrical network through it.
Continuous monitoring and regulation of voltage in the prescribed values ​​protect phones, devices in the network, and other communication equipment from sudden jumps that could cause electric shock and permanent damage to your devices.
LCD screen reports
The CyberPower CP1500 has an LCD screen that displays essential information for the user about battery status, current consumption, UPS operating mode, and a potential power problem.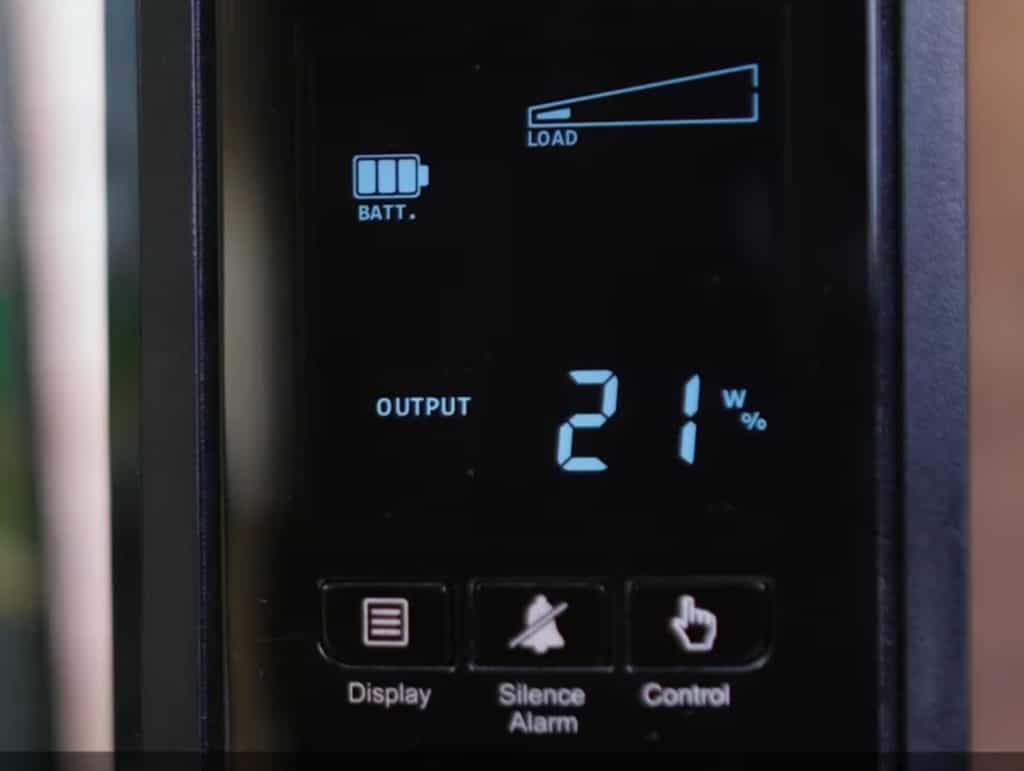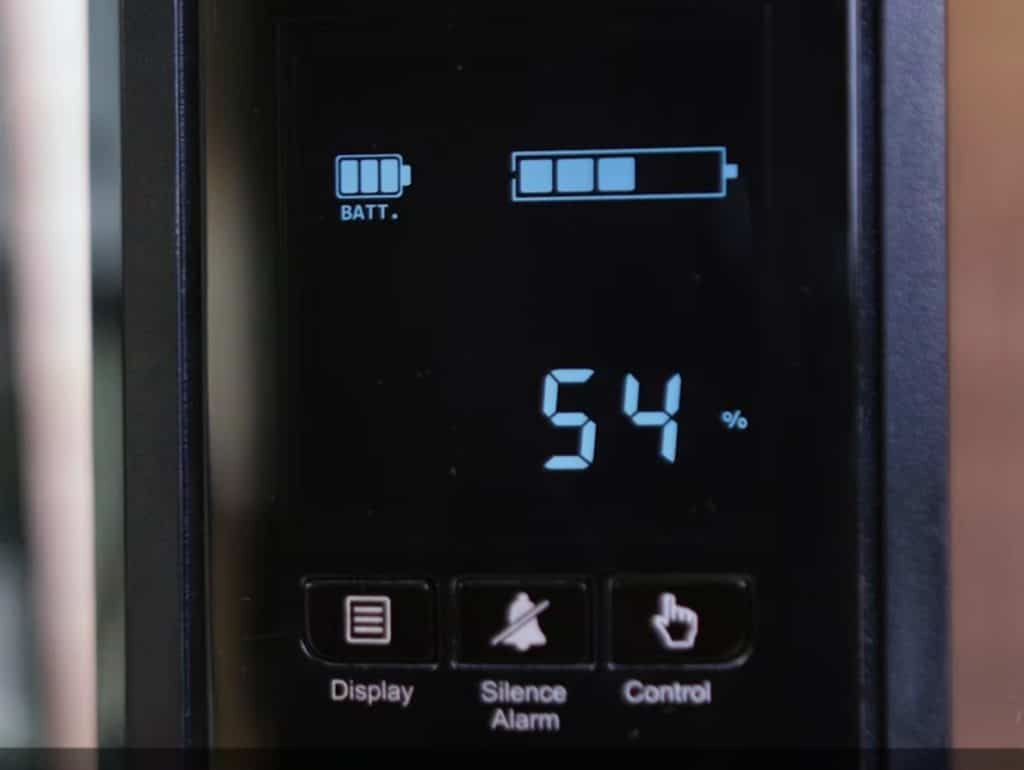 Power sockets
A special button at the bottom starts the diagnostic test of the device.
This model has six conflict sockets that are under constant monitoring and protection against voltage oscillations and electric shock.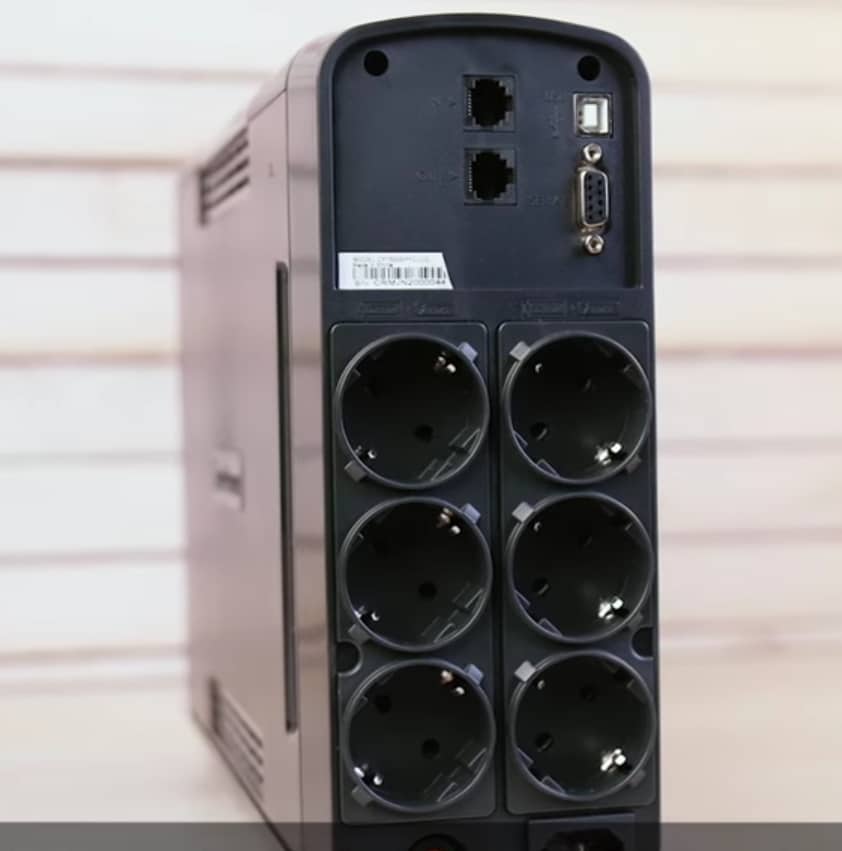 The device also has two sockets for the local network, thus protecting phones, routers, computers, and other communication equipment from sudden static electricity shocks, which most often occur during storms and thunderstorms.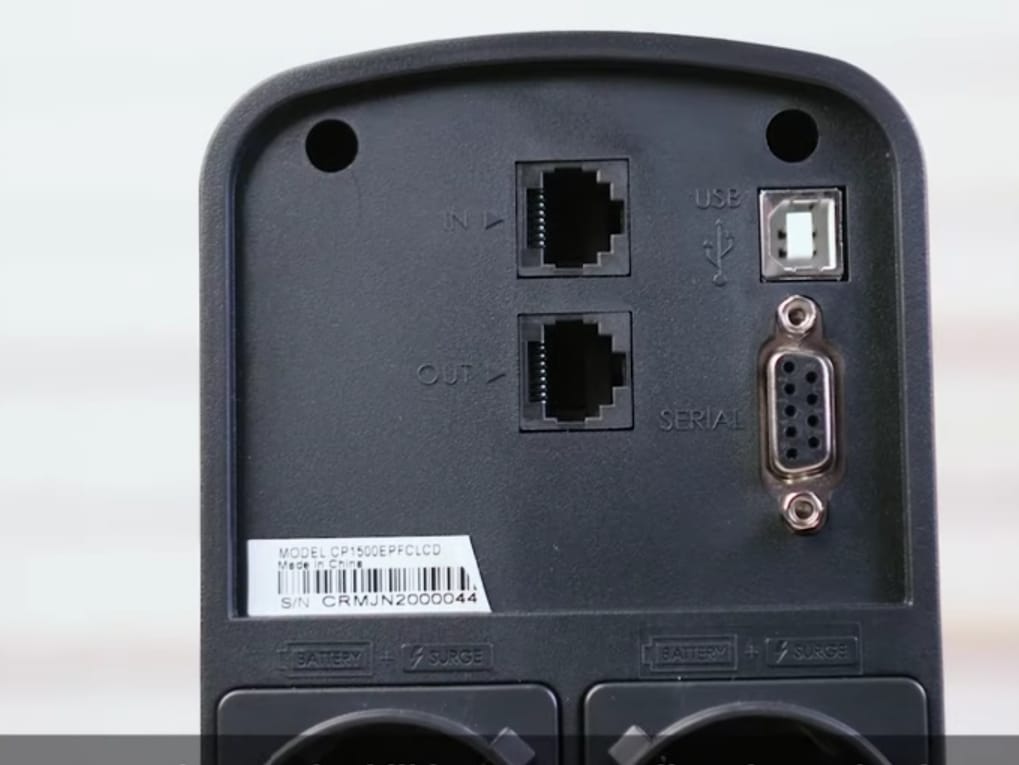 This will be especially appreciated by gamers who value stability in the operation of the battle station, which is crucial during long gaming sessions.
I emphasize the presence of two classic USB-A ports on the front of the device for charging mobile phones or tablets. It is such a convenience when so many devices can be charged via USB.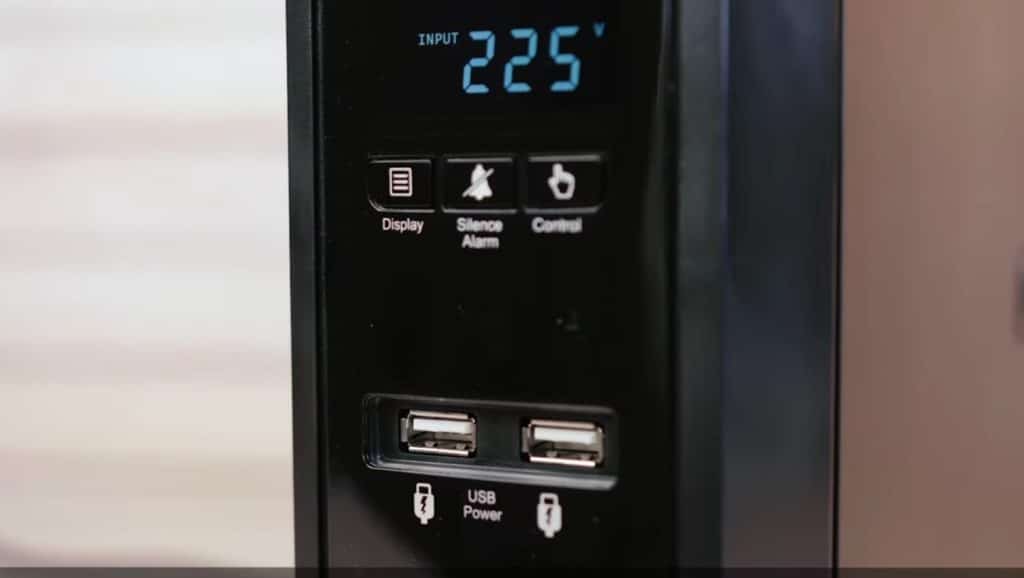 Battery charging time for this device is about 8 hours. You can monitor on its display as charging is going on.
Monitor via computer
A special benefit is that you can connect the CyberPower CP1500 to a computer via a USB connection and use the accompanying software to monitor the operating parameters and at the same time adjust the operation of this device.
It is characterized by fairly compact dimensions and a convenient shape for this type of device, so it is ideal for home use, then in smaller offices, and home companies.
It weighs about 11 kilograms and is an indispensable protector of your computers, NAS storage devices, and mobile gadgets, protecting them non-stop from the destructive oscillations from the main city power grid.
A device that is simply must-have nowadays.