South Korean mobile device manufacturer Samsung has introduced a new mid-range phone. It is a device that belongs to the Galaxy series of devices and will be called Trend 3. The Samsung Galaxy Trend 3 was somehow quietly and without much announcement presented in China. This is the third in a series of models with the Trend label that should appear on sale soon. Samsung Galaxy Trend 3 is a new attempt by Samsung to popularize this series of phones, as the first two models did not really meet the expected response in the market. Samsung has a different tactic this time. The Koreans presented the phone in China and it is obvious that it is there that they want to achieve success with it.
Samsung Galaxy Trend 3 specification
The Samsung Galaxy Trend 3 will first be sold through mobile operators in China, while its appearance in the rest of the world could wait a bit until it is seen what result it will achieve in the most populous country in the world. The Samsung Galaxy Trend 3 is a mid-range phone that comes with a 4.3-inch WVGA screen with a resolution of 480 × 800 pixels.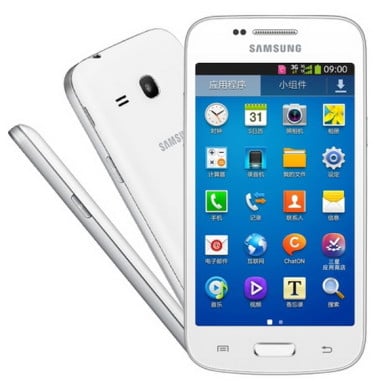 As for the interior of the phone, Samsung has opted for a dual-core processor with a clock speed of 1.2GHz. It is not yet known how much RAM and internal memory the Galaxy Trend 3 will have, but the presence of a micro SD slot has been confirmed, which will allow for a maximum of 32GB of memory.
Samsung Galaxy Trend 3 sale
Depending on which operator it is sold through, the Samsung Galaxy Trend 3 will come with 5 and 3MP cameras, which somehow fits into the story of an affordable phone, which could be very interesting for our market as well. However, for now, there is no information on whether and when the Samsung Galaxy Trend 3 will appear in other parts of the world, but there is no doubt that we will not wait long for official information about it.