In this article, I give you my Samsung Galaxy Note 9 review with specs included. You've probably seen commercials that say the Samsung Galaxy Note 9 is more than you need from a phone, and on Samsung's website, they say this is a real superphone. Is it really so, find out below where I will look into all the good and bad (if any) sides of this smartphone.
Design of the Samsung Galaxy Note 9 phone
At first glance, the Samsung Galaxy Note 9 does not differ much from its predecessor, the Samsung Galaxy Note 8 is also square, lined with glass and aluminum frames. However, if you take a closer look, small improvements are visible.
For example, the fingerprint reader is no longer next to the camera but is located below, which greatly facilitates access to your phone. Also, the very edge of the phone is much more rounded, so the device itself fits much better in the hand. All this contributes to a much better first impression.
We are used to the Note series is a bit more robust and larger than the usual Samsung models, so this phablet is significantly bigger than its "little" cousins. The screen diagonal of the Samsung Galaxy Note 9 phone is as much as 6.4 inches, so this makes it one of the larger phones.
I have already mentioned that the phone itself is coated with glass. It is Gorilla Glass 5, and the frame of the device is made of aluminum. This choice of materials guarantees strength and durability. As for the color, you can choose your favorite between black, bronze-gold, purple, and blue.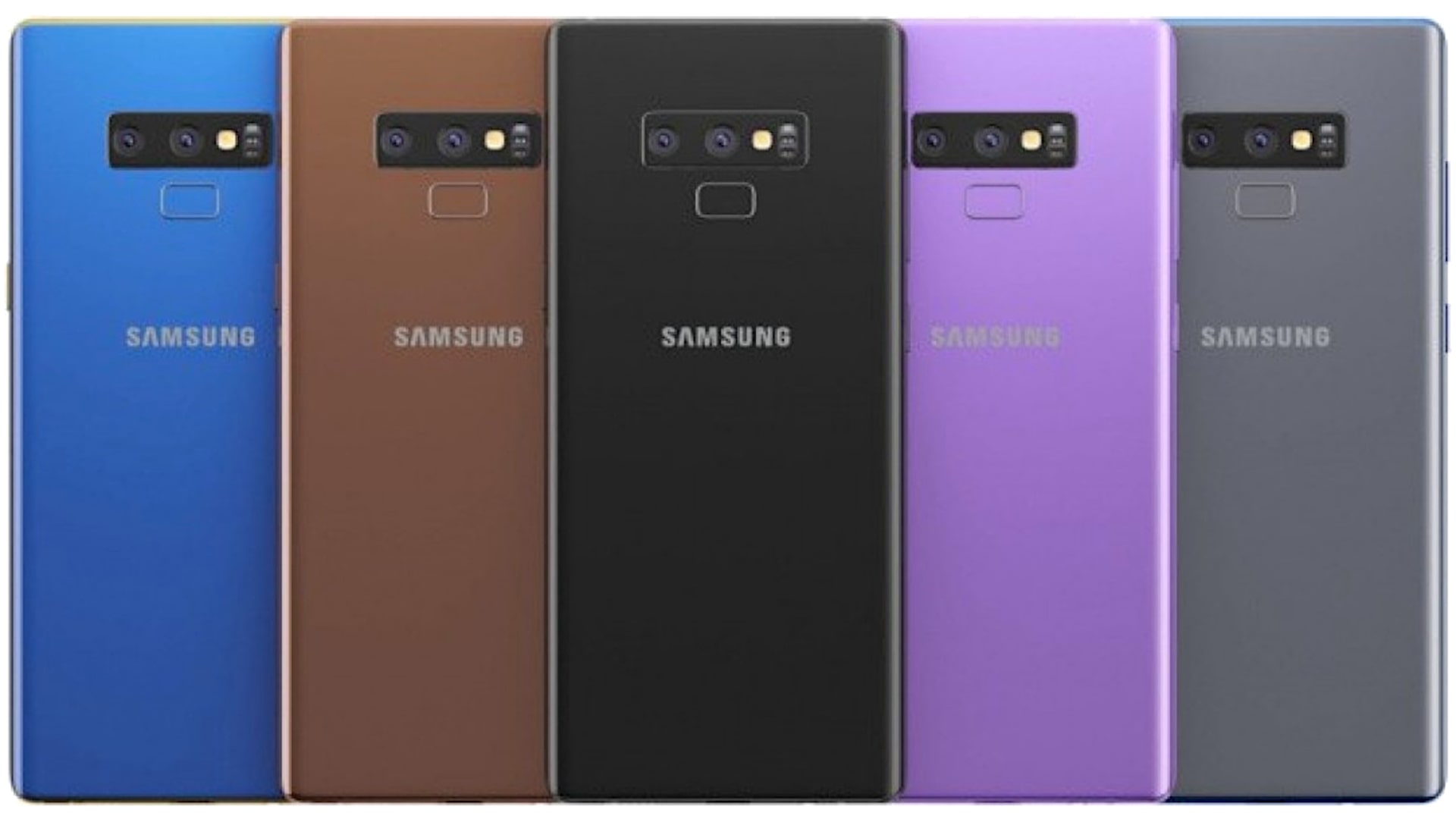 Each phone comes with a matching pen (S-Pen stylus, as it is called in Samsung), and the blue phone is accompanied by a yellow S Pen, so this model is the boldest in terms of design. And I have to admit, I like this model the most.
The camera on Samsung Galaxy Note 9 phone
And now something completely different than it was on the Samsung Galaxy Note 8 model, the camera. The camera system is very similar to the one that appeared on the Samsung Galaxy S9 model, so the quality is guaranteed. On the other hand, it is perfectly fine to transfer good things from one series of phones to another.
The rear camera actually consists of two 12 MP cameras. One camera has a variable aperture that has a range of f / 1.5 + f / 2.4, while the other has extended focal length and better zoom options. The combination of the two images that these cameras give makes perfection and gives you a great photo.
The colors in the picture itself are very faithful and vivid, and every detail is perfectly visible. After all, the quality is confirmed by the hymns that you can read all over the Internet.
The 8MP front camera is not for throwing either. It is quite solid and will provide you with more than good selfie photos.
What drives the Samsung Galaxy Note 9?
What forms the core of the Samsung Galaxy Note 9 phone and what allows it to be "everything you need from a phone" is a great chipset. The main driver of this chipset is the Exynos 9810 Octa EMEA processor produced by Samsung for its phones.
This little phone hides as many as eight cores, four that run at 2.7GHz and four that runs at 1.8GHz. This machinery allows you to run the phone flawlessly. And when 8GB of RAM is added, then it is clear to you that this is a real beast from the phone.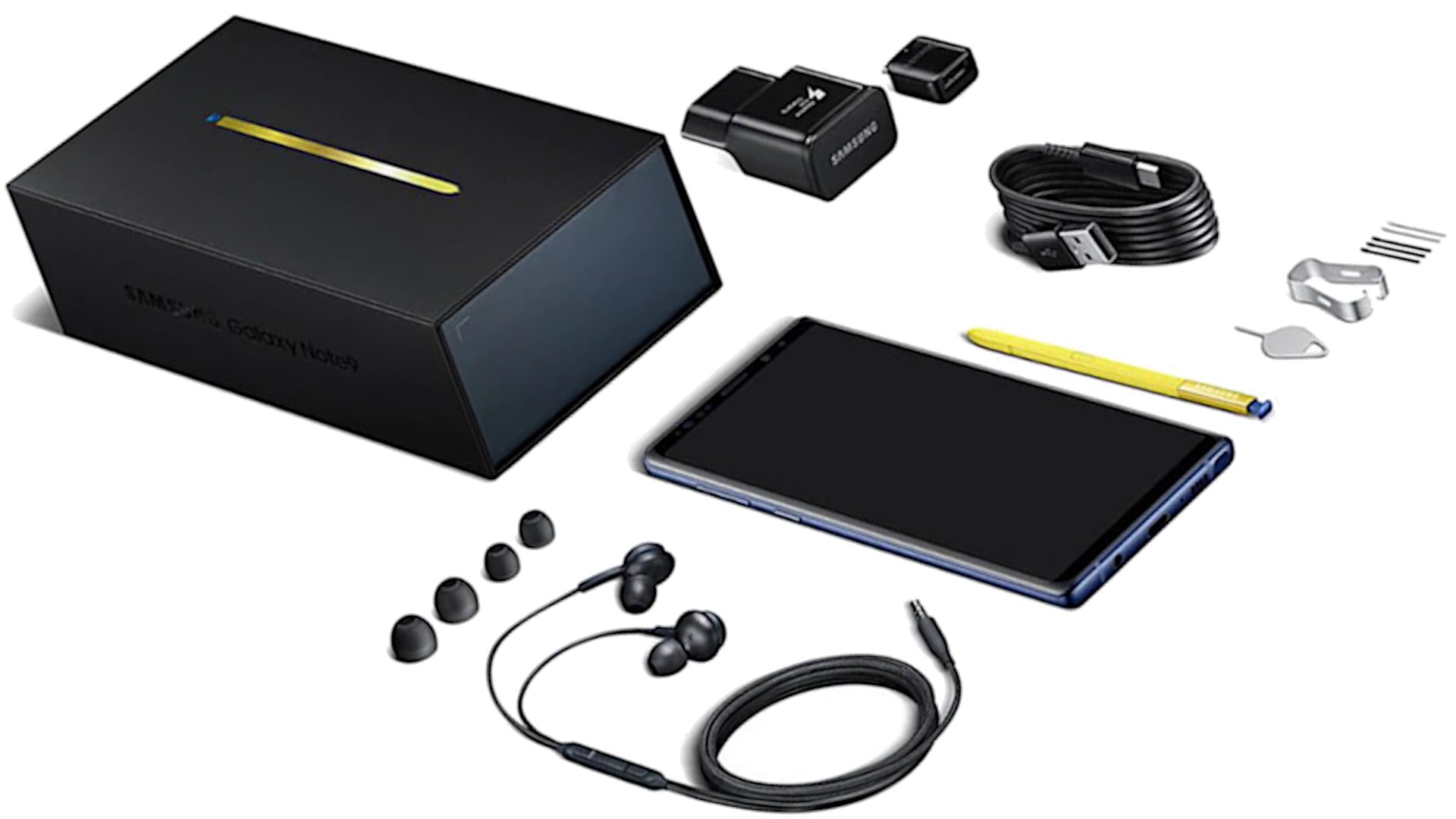 For the entire machinery at the core of the Samsung Galaxy Note 9 phone to work flawlessly, it takes a lot of power. That's why there is a battery of as much as 4000mAh. This type of battery should ensure that your phone lasts at least one full day, and the first battery tests really confirm that.
Among other features, I should also mention:
Screen – made in Super AMOLED technology, guarantees a flawless image and exceptional sharpness. With 516 pixels per square inch, you will hardly see any imperfections here.
External memory – the ability to expand the memory to as much as 1 TB with the help of SD cards gives you the ability to never, but never delete anything from your phone.
Headphone jack – yes it's still there
Wireless charging – the ability to charge your phone without a cable is no longer a luxury. More and more manufacturers are opting for this option, and Samsung is among the first to promote and take advantage of this technology.
Samsung DeX – this option gives you the option to use your Samsung Galaxy Note 9 as a computer. All you have to do is connect it to the monitor and keyboard and you can get started.
S Pen – an advanced pen with more options
What makes the Samsung Galaxy Note series different from all other phones is the pen that hides in the right corner. The famous S Pen has now got new features and in addition to the classic stylus, you can now use it as a remote control for your phone, camera shutter, presenter, and there is a possibility for app creators to employ the S Pen for their own needs.
The pen itself has an autonomy of 30 minutes, which is enough to use it as a presenter, make an effective presentation, or take interesting photos without a selfie stick.
Is the Samsung Galaxy Note 9 really all you need from a phone?
Honestly, if you are not a haircut, this phone can really meet all your requirements. However, it is not that it is completely flawless. The main disadvantages that the Samsung Galaxy Note 9 has are:
Too much like the Samsung Galaxy Note 8,
Bixby 2.0 is a complete failure,
It's pretty heavy and robust,
It is very fragile because it has glass on both sides,
Price.
If these shortcomings that are most often mentioned do not bother you, then the Samsung Galaxy Note 9 will fit you perfectly as a phone for you.