Nokia 113 is one of the freshest titles from a Finnish company. The Nokia 113 is one of four models in the same series (Nokia 110, Nokia 111, Nokia 112, and Nokia 113). Nokia 113 is a phone that seems to follow Nokia's slogan – "Connecting people", because this phone with basic features gives the old good feeling when the phone was used for talking, and the keyboard for super practical and cool SMS.
The Nokia 113 measures 110 x 46 x 14.8 mm and with its 77 grams, it dangerously pretends to put it somewhere (most likely in your pocket) and keep looking for it. Needless to say, the 1.8-inch TFT mirrors are just the phone's ability to display 56,000 colors at a resolution of 128 × 160 pixels. Cute, isn't it?
Nokia 113 also has a VGA camera with 640X480 pixels, which can capture some video. Nokia wouldn't be Nokia if it didn't install an FM radio with RDS in even the cheapest models, and a video player and games will also serve well for entertainment.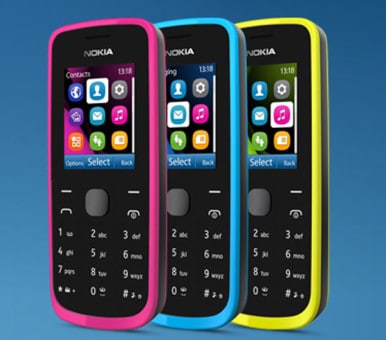 To provide enough storage space, the Nokia 113 has support for microSD cards up to 32 GB, while the internal one has 16 MB. If you are buying a Nokia 113, forget about some fast net, because of course there are no 3G and Wi-Fi connections, but there are Bluetooth and USB connections. A standard 3.5mm audio input is provided for the headphones.
The Nokia 113 is a nice and light phone that is, in fact, a real Nokia. It is also reliable, which makes it look a little unusually beautiful. Nokia has made sure to give the Nokia 113 more color variants (black, lemon green, pink and blue).