In this article, I give you my quick review of the Gigabyte GTX 1660 SUPER Gaming OC 6GB graphic card.
Mid-tier card
In constant search of answers to the question of the best gaming graphics card in the middle category, which allows smooth gaming in Full HD, ie 1080p resolution, Gigabyte and Nvidia have offered us their latest solutions to achieve maximum quality graphics and fluid smooth animation – GeForce GTX 1660 SUPER.
GDDR6 memory
This graphics card is designed to deliver the best possible performance with maximum energy efficiency. In terms of these features, the Gigabyte GTX 1660 SUPER is unrivaled in its class.
In order to further improve performance, the GTX 1660 super graphics card got another video memory, that is, GDDR6 type memory, capable of pushing as much as 336 GB of data per second towards the graphics processor, which is an improvement of as much as 75% compared to the usual GTX 1660 model that uses GDDR5 memory.
Windforce 3X cooler
The GPU with its 1408 CUDA cores runs at frequencies slightly lower than 2 GHz, which Gigabyte made possible by installing a Windforce 3x cooling system that helps the GPU initially offer a higher base frequency than the reference Nvidia specifications.
The massive cooler with aluminum fins, composite heat pipe technology, and copper base, enables better cooling of the graphics processor, faster operation, and better performance.
The effects of this design are immediately visible because the Gigabyte GTX 1660 super gaming OC 6G delivers up to 20% better performance compared to GTX 1660 models without the super suffix, and compared to its predecessor GTX 1060 records a performance improvement of 150%.
RGB Fusion 2 app
As this is a graphics card intended for gamers, there is an unavoidable aesthetic detail in the form of a discreetly lit Gigabyte logo on top of the cooling system's armor.
The light effects are controlled using the RGB Fusion 2 app, and there is also the ability to define the effects to your liking, which will definitely enrich the visual part of your gaming battle station.
Connectors
Gigabyte GTX 1660 super gaming OC 6G offers the ability to connect and work simultaneously with 4 monitors, and for this purpose, the user has 3 DisplayPort 1.4 connectors and one HDMI 2.0b connector.
The accelerated graphics processor also gets help from an efficient six-phase power supply unit, which delivers the energy needed to work in an accelerated mode in the right portions.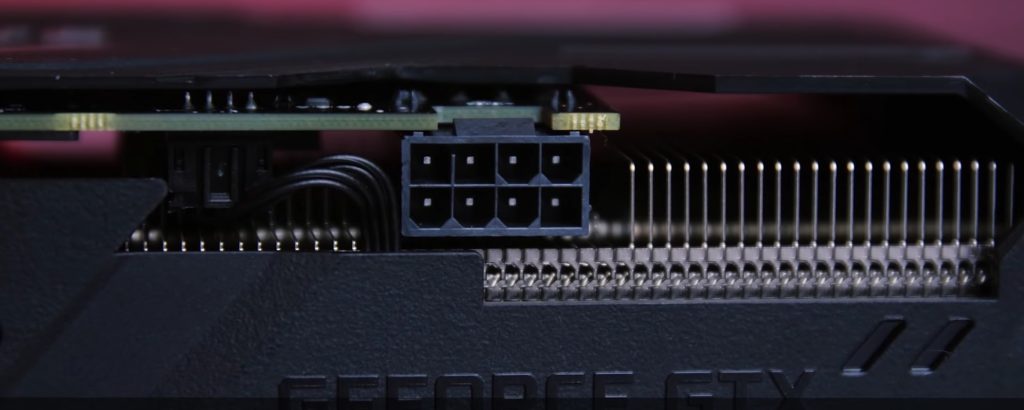 It is a graphics card with very efficient energy consumption, so for proper operation, you need a solid power supply with a total output power of 450W, given that only the card consumes only 125W of electricity.
Drivers and software
The whole picture of an almost perfect mid-range gaming map is completed by Day-zero game ready drivers which, in fact, bring much more than the fact that they allow you to run all available games.
Namely, Day-Zero Game Ready drivers are the result of Nvidia's close cooperation with game designers.
The result is bug-free games, as well as fine-tuned performance that will get maximum speed out of your gaming system – eliminating the unpleasant chopping and braking in games.
On the other hand, these certified drivers speed up work in applications that are used every day and even work in more advanced applications, such as those for photo and video processing.
Additional features
In addition to all of the above, Nvidia has offered users the use of ReShade filters, with which gamers can give a completely different and original look to their favorite titles and literally make the game visually significantly different.
It is important to highlight the output of a special filter that increases the sharpness of the game's image and animation.
With the addition of the ultra-low response option, combined with gaming monitors compatible with Nvidia G-SYNC technology, there is no doubt that the Gigabyte GTX 1660 SUPER will be a graphics card that will change the gaming rules in the class of monitors with Full HD resolution.
Amazon Affiliate
Links to products on Amazon are affiliate. As an Amazon Associate i earn from qualifying purchases.