The Alcatel OT-217D is a super simple phone that is ideal for all those undemanding users for whom simplicity is number one. This phone with a slightly unusual design fits everywhere and that's what you just have to love with phones like this.
You can wear it everywhere and not worry about scratching or damaging it in any way. It's not just a matter of price, but that this phone is a phone and that's it. End of story. The Alcatel OT-217D is a model that offers reliability and a friendly design.
Alcatel OT-217D – light classic model
The Alcatel OT-217D is a very light phone, like its counterparts in this category. He is so short of weight that sometimes you will think that you left him somewhere and that he is in your pocket.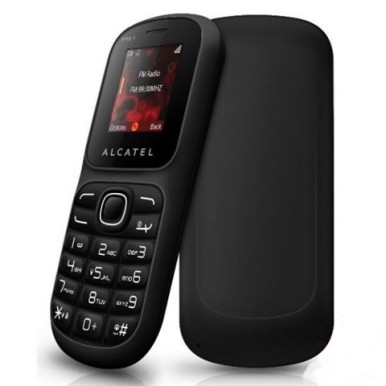 At 62 grams, the Alcatel OT-217D is reminiscent of a time when the goal was to keep the mobile as small as possible and to be as different from the landline as possible.
Alcatel OT-217D – speakerphone and radio
Many of us like that the phone we use is somehow comfortable in our hands. The Alcatel OT-217D is definitely of that type. If you become so attached to this phone that you don't drop it, you can count on a powerful speakerphone through which you can talk comfortably without even holding it to your ear. The Alcatel OT-217D also has an FM radio, which is certainly something you can't travel without for a long time, but even taking a city bus without your favorite music is no longer an experience.
Alcatel OT-217D – the classic is sometimes the best
The Alcatel OT-217D has a 1.45-inch screen with over 65,000 colors on which you will see missed calls, type SMS messages, set alarms, and reminders. So, the most basic, which is sometimes the best.