In this article, I give you my quick review of the Motorola RIZR Z8 with specs included. February of 2007 wasn't the best month for movie releases, but it was a great time for new horizons. And I don't just mean the space probe.
Fresh off the high of the legendary Razr, Motorola was trying new things with cell phones. And the result was a bizarre little handheld I instantly wanted to own. Nine years later, I finally have one, and I can't stop playing with it.
The first thing that hits you about the Z8 is, well, all I can say is they don't make them like they used to.
Sure, you can still buy a feature phone today if you don't want or need a smartphone. And some even come with cool functions, like WiFi and mobile hotspot.
But, the Motorola RIZR Z8 hails from a time when most phones were feature phones, so to stand out, you needed to dress to impress, and it certainly did.
Even the packaging bears the hallmarks of a lost era. In 2007, as today, a Bourne film was hitting theaters, but Motorola took the tie-ins to a whole new level.
Along with the Z8 and its charger, you got a dedicated data cable, custom earbuds, Bluetooth headphones, sync software on a CD ROM, remember those? And a 512-megabyte MicroSD card. But not just any card, this one had the full-length Bourne Identity movie preloaded on it.

Companies knew how to do a special edition back then. Even without all that stuff, the Z8 was something special.
We'd seen sliders before in the Samsung A800 and Moto RIZR Z6, among others, but this was different. The clever kick slide hinge around back meant that when you slid the keyboard out, you didn't just have a slightly taller phone, you had a, well, you know, Banana phone.
And this thing wasn't just a gimmick. Remember, in 2007, most people still used voice calling first and texting second. So it made sense to build a phone that conformed to your face when you were talking on it and folded flat when you wanted to take in a film on that glorious 2.2-inch screen.
Now it's easy to make jokes at that small display, or the low res camera, or the laggy UIQ software. After all, this phone is effectively ancient. But to me, it's more interesting to see the old ideas that worked well, some of which we've sacrificed in the move to smartphones.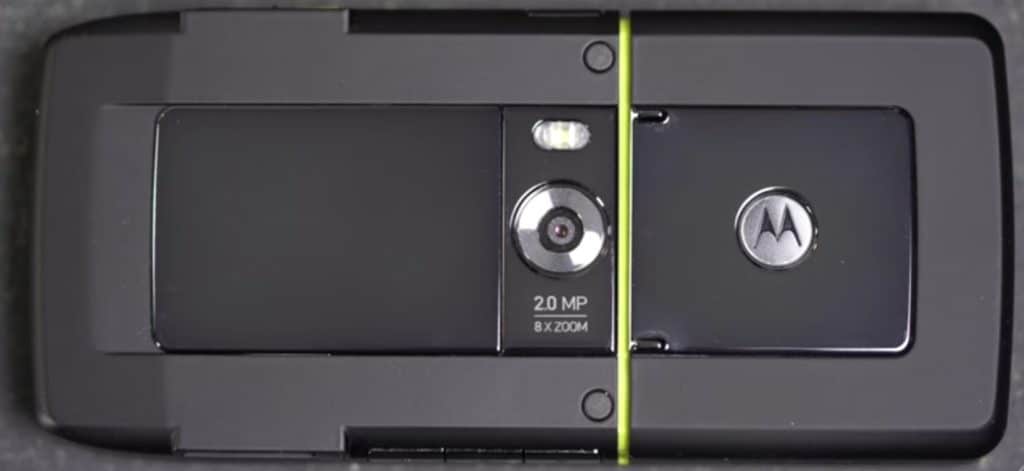 For example, the Motorola RIZR Z8 has extra buttons that serve as shortcuts to the camera and the media player. And they're real time-savers.
Most modern smartphones are roughly two times bigger, yet have no shortcut keys to speak of. Other features have come along, in spirit.
The Z8 let you switch between back and front cameras with the slider, while today's Moto Z lets you do it with a gesture. But my time with the Z8 has taught me that the biggest thing we've lost has been panache.

Look at most modern smartphones, and you see fairly common slabs that with each passing year look more and more alike.
The Z8 is from an era where eye-catching hardware mattered a lot, and it totally shows. The soft-touch casing with the reflective backplate. The jet black paint job with the neon green accents. That iconic hinge, and a box packed full of accessories. It all adds up to a cell phone with swagger, and that's something today's mobile landscape could really use more of.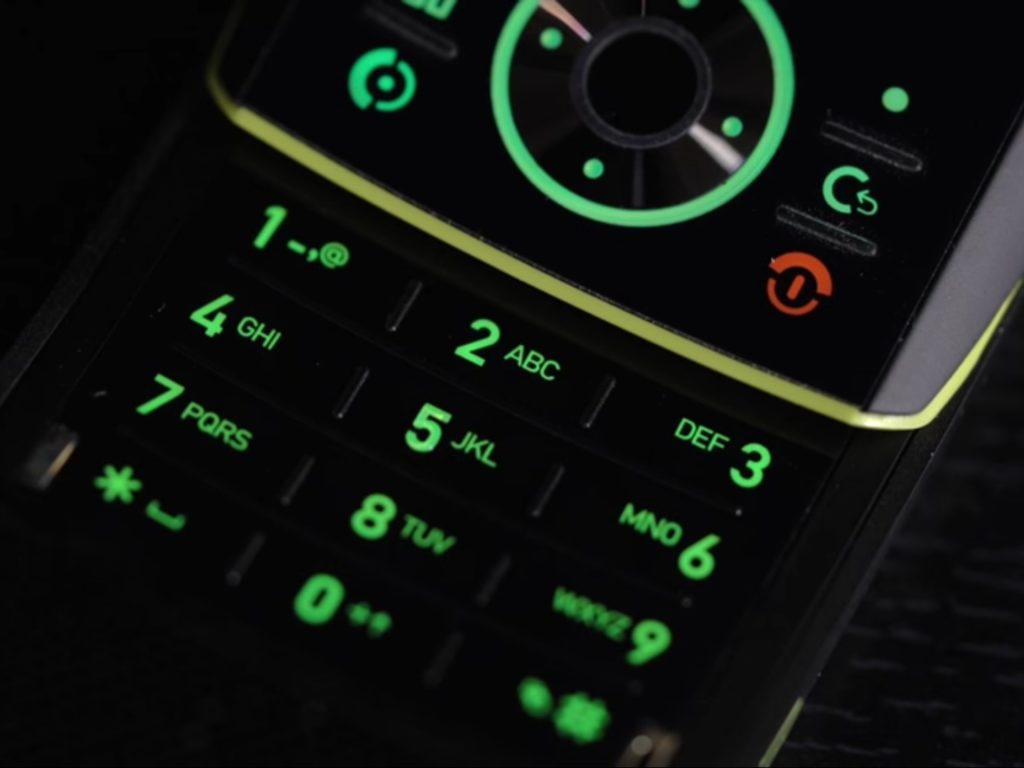 Now, if all this talk of classic communicators has your dumb phone nostalgia rising, and you think you might try reverting to a feature phone yourself, think again.
Well, I did it. And it was horrible. A week with the Verizon LG Exalt II, a modern flip phone, but not without realizing that I have a bit of an instant gratification addiction, and I think that most of this young tech generation does as well.
I can't disappear from Internet-land these days without someone thinking I am dead. I can't forget to text back people without amassing major concerns.
So, my idea of disconnecting couldn't work even if I wanted it to, so I'm not addicted to my smartphone per se, but addicted to instant convenient access to my information, my virtual network of peoples, and to whether I am missing out on something.
My work is even online, the irony. My flip phone has unlimited access to the mobile web, but it was poor at best access when I needed it, or it just wasn't capable. I found myself clinging to my laptop.
In another time, I think this flip phone would've been awesome, with its long battery life, big colorful display, front concealed notification LEDs, ability to pop in a high capacity SD card and mount the storage to my computer, and legacy ability to tap into Verizon's dial-up networking. But of course that no longer works.
But, all this misery cost me the low price I spend on this phone. Even so, I'd be better off simply paying for a low-end smartphone.
I feel that flip phones are still useful for the right person, but I have changed. Haven't we all?
And hey, whether you're setting out on a dumb phone challenge of your own, or you're just full of fond memories of that one gadget you wish you could go home to again, it's a fun time. Feel free to share this post.