Samsung simply cannot stop when it comes to the production of smartphones. Feedback from the market indicates that users are already quite saturated with this type of device and that sales growth in the coming period could be experienced by the tablet segment.
However, the South Korean company announced that a new member of the lower or middle-lower class called Samsung Galaxy Core Advance could enter the market at the beginning of next year. Aside from the low price, the Galaxy Core Advance should offer a solid specification.
Samsung Galaxy Core Advance specification
Speaking of specifications, it will certainly be dominated by a 4.7-inch TFT screen, with a fairly average resolution nowadays (480 × 800 pixels) and only 199 pixels per inch, which is worse even than the original Galaxy S model, which appeared three years ago).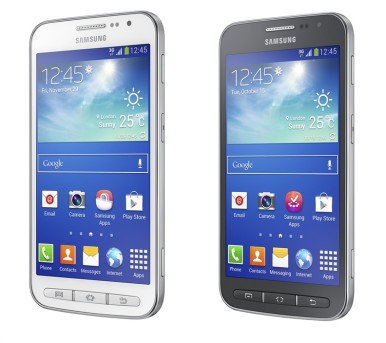 Also, a 1.2GHz dual-core processor, as well as 1GB of RAM along with 8GB, is intended for data storage. As this amount of memory is no longer enough for anyone, the Galaxy Core Advance also brings a microSD port for a maximum of 64GB.
The camera, like the screen resolution, is average and has a 5MP lens, as well as the front in VGA resolution.
Samsung Galaxy Core Advance dimensions
If the specification is not a real mirror of this device, then its dimensions certainly are. First of all, the Galaxy Core Advance has dimensions of 133.3 x 70.5 x 9.7mm and is somewhere in the middle, but at 145 grams it is quite chunky.
The back surface of the phone is slightly ribbed, which is done in order to prevent slipping from the hands. The usual keys took up space on the sides. At first glance, the device resembles the Galaxy S3 model.
The Samsung Galaxy Core Advance will be equipped with very useful options taken from more expensive models, including Voice, S Translator, Sound & Shot, Group Play, and Easy Mode. Advance does not have a 4G connection, which is certainly not a big pity. At the same time, the phone has a 2,000mAh battery, which should be enough for a normal life.
Samsung Galaxy Core Advance sale date
The Samsung Galaxy Core Advance will be available in early 2014 and will be offered in dark blue and pearl white. It is not known yet where it will first appear, but it is almost certain that it is a global product. The only question left is the price, which would have to be very attractive if Samsung wants to attract customers for this model.