In this article, I give you my picks of the top 5 places in Europe that you can visit for free. If you are an avid traveler and if you like to explore the destination outside of those beaten paths, which you follow with a group and a guide, we have a couple of good recommendations for you. Most attractions are paid for in tourist destinations, but I tried to find the ones you can enjoy for free:
Bern – Bear Park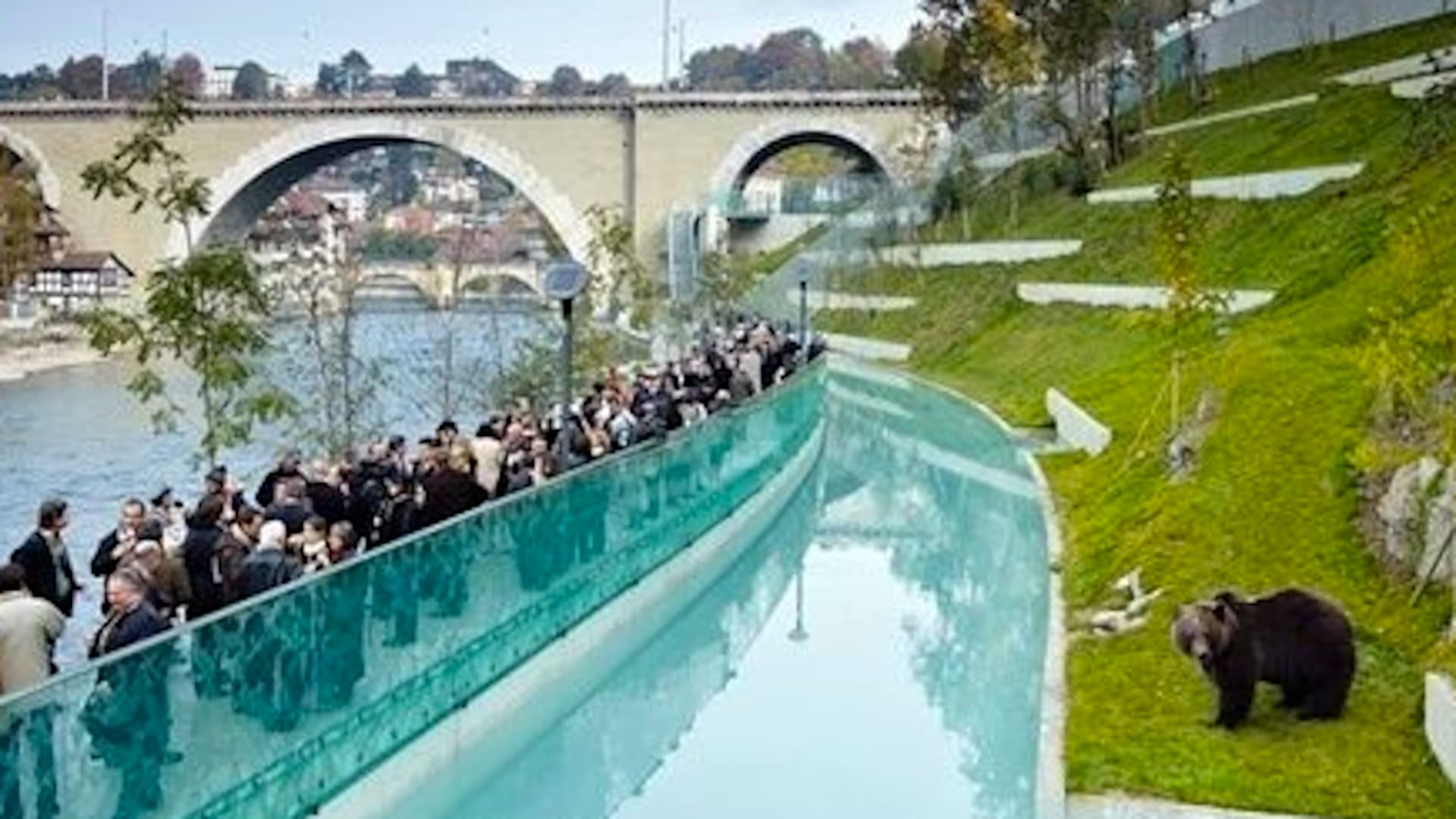 If you go to Switzerland, you can observe real brown bears in the center of the city in its capital. This park is located in the lower end of the old town of Bern on the way to Rosegarden, the most beautiful lookout point in the city. It stretches longitudinally along the Aare River, which is connected to the bear pool in the park.
It covers a spacious area of ​​almost 6,000 m2, where Finn bear and Bjork bear can run, swim, play, fish… The park is open non-stop, every day, and the guard service is present every day from 8 am to 5 pm.
For more info visit here: https://www.myswitzerland.com/en-ch/experiences/bern-bear-park/
Paris – Notre dame de Paris
One of the most beautiful cathedrals in the world and a magnificent example of French Gothic. It is located in the center of Paris, on one of the two river islands on the Seine. It was built from the 12th to the 14th century and preserves an 800-year-old Catholic treasury. The church is open for visits every day from 7 am to 9 pm in winter and from 7 am to 7:30 pm in summer).
Notre dame de Paris is the featured image (first image on this page).
For more info visit here: https://en.wikipedia.org/wiki/Notre-Dame_de_Paris
Venice – Santa Maria della Salute
Santa Maria della Salute is a Roman Catholic church, located on a finger-shaped island in Venice, between the Grand Canal (Canal Grande) and the Giudecca Canal (Giudecca Canal) and is dedicated to the Virgin Mary.
Construction began in 1631, just after the great plague epidemic that struck Venice. In order for the new church and the Virgin Mary to protect the city from future diseases, the attribute "della Salute" (salute = health, etc.) was added. You can visit this beautiful church, which many artists were inspired by, from Monday to Saturday from 9:30 am to 5:30 pm and on Sundays from 9:30 am to 12:00 pm and from 3:00 pm to 5:30 pm.
For more info visit here: https://www.introducingvenice.com/santa-maria-della-salute
Zurich – Botanical Garden
This garden is located within the University of Zurich and is open to all visitors who want to escape to the tropics for a while and take a walk under palm trees and other exotic plants, as well as local flora. Visits during the spring are most recommended, but greenhouses are worth visiting throughout the year.
It is open every day mostly from 9am to 5pm, with small variations in opening hours in different seasons.
Vienna – Schönbrunn Park
Entrance to Schönbrunn Castle is charged, but a visit to the castle park is free. These gardens were opened to the public in 1799 and have been a favorite promenade for Viennese ever since. The park has been under UNESCO protection since 1996, along with the castle.
If you still have the opportunity to plan your trips in advance, you will also find convenient transport to these destinations. Airline tickets are becoming more affordable, and all those who are afraid of flying can book bus tickets online. Have a nice time!